We wrapped up our vacation in Stockholm. Melissa and I took three trains from Karlskrona to get there including the X2000, Sweden's high speed train. That was a very European experience for me. Stockholm, to me, has a different feel than Copenhagen, it's a more metropolitan city with a faster pulse, but also very old and beautiful.
While in Stockholm we also visited:
I am back home now (and think it is much later in the day than it really is). I had an amazing two weeks exploring parts of Scandinavia and wouldn't hesitate to return to Copenhagen or Stockholm. They are both beautiful and friendly cities, I felt welcome and at home in both.
Random side note: since all of our stays were in coastal towns I have since developed a new obsession with anchors…they are everywhere…how could you not fall in love them?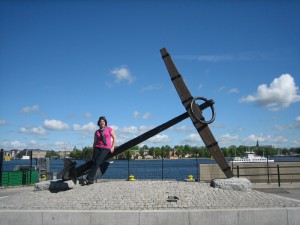 Finally, and most importantly, I want to thank Zaza for being an amazing tour guide in Copenhagen and for opening her home to three crazy Americans. It was also her first time to Stockholm, but oddly enough, she was a great tour guide there as well. I especially enjoyed our time together in Södermalm. I miss you and hope to see you soon, on my continent or yours.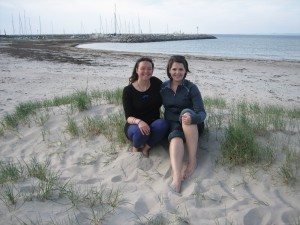 Up next? Ireland…Spring 2012!