A staple on both DVR's in our house is Chelsea Lately. I have watched every episode since finding her. I guess you could say she "speaks" to me, the way Madonna "speaks" to me. We just click, you know, and I don't let the fact that she has no idea who I am get in the way of our relationship. So as soon as I heard that Ms. Chelsea would be in town I immediately prepared to stalk her, which pretty much consisted of buying a ticket to the show.
But first things first, a liter of beer with Melissa at Wolff's Biergarten to start the evening.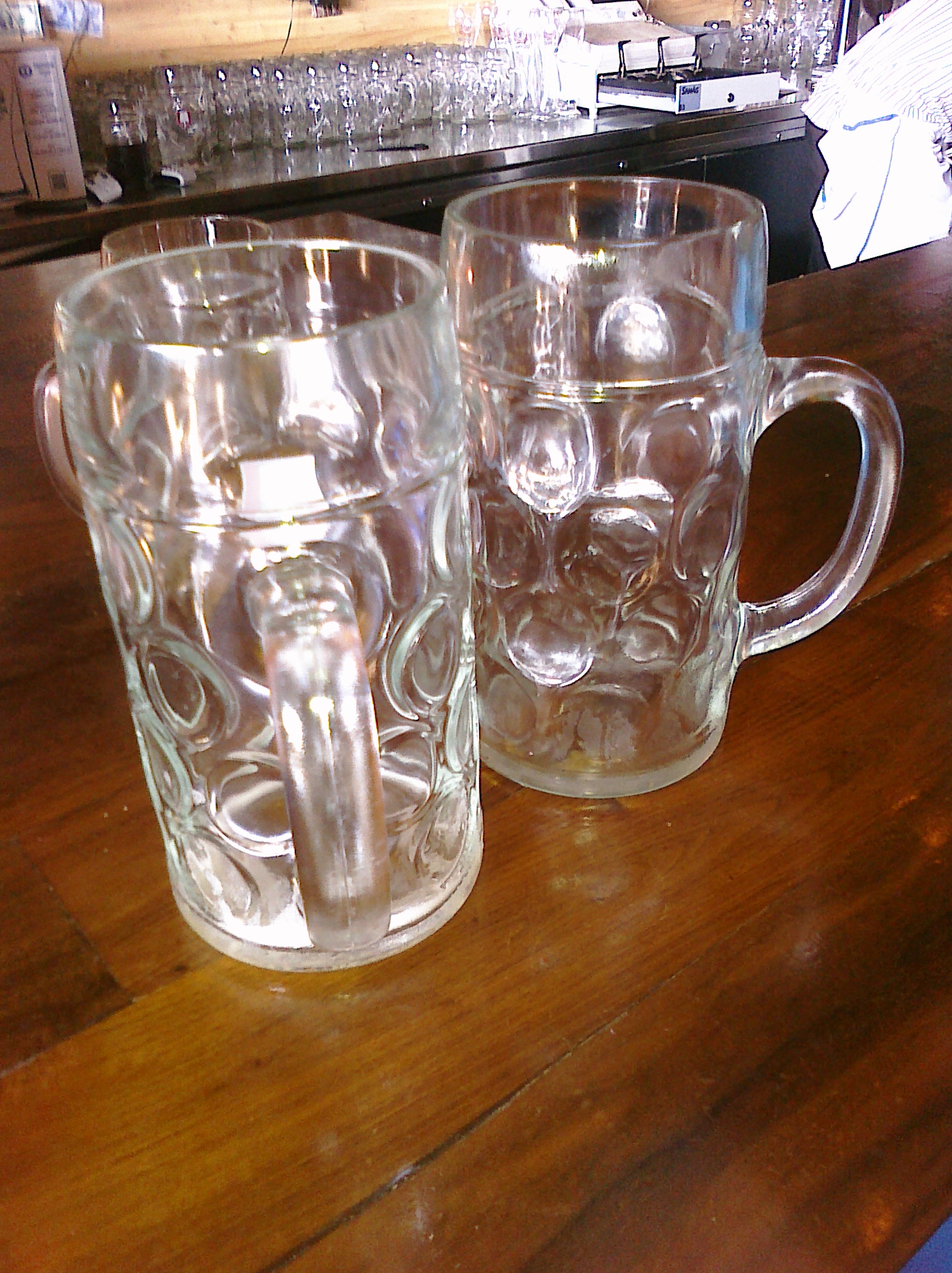 Then we purchased books for the signing after the show: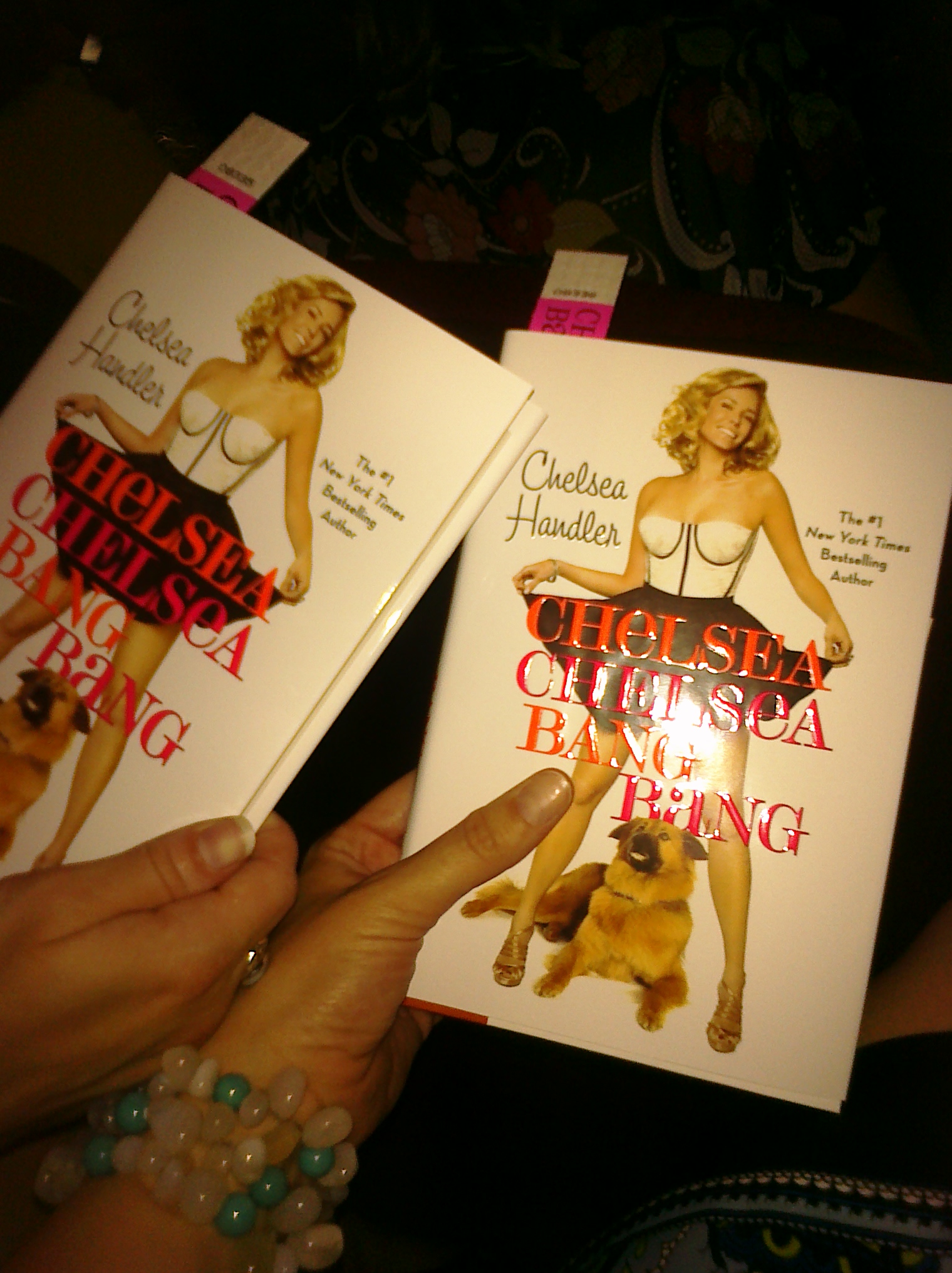 The show was great, but I am biased, 'cause I luv her.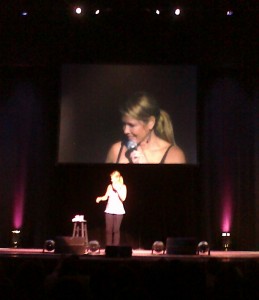 We waited in line for the signing with absolutely no air conditioning, the sweat dripping down my butt was totally worth it. When we got to her I said something that she misheard so she called me weird, but that's a compliment coming from her. (no flash allowed in next pic)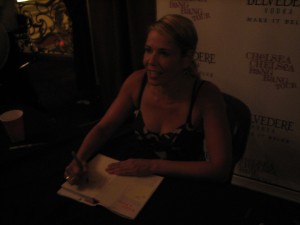 Chelsea also signed Tom's bottle of Belvedere Vodka, then he made friends with the Belvedere ladies. No real surprise there.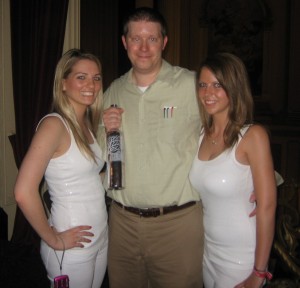 On Monday's show she mentioned what a great time she had in Albany. Thanks girl! We had fun too!